---
---
Recognizing that some of our customers find value in using a consumer brand device, we have repurposed a Galaxy Tab 2 10.1" making it suitable for in-flight use. With 20 hours of continuous video playback, the ruggedized Galaxy Tab uses an easily swapped SD card for content loading. Interested in an embedded system? Then view the GLIDE system.
---
---
Extended Battery
We've added an easy to remove 12 hour battery to extend the overall video playback time to 20 hours.
Low Weight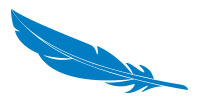 Having lightweight IFE is one of the reasons we introduced the first handheld device to the IFE market. That tradition continues.
---
Protective Case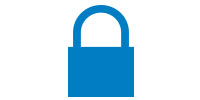 Off-the-shelf, most consumer devices are not prepared to weather in-flight use. Our protective case ensures a longer life.
LED Indicators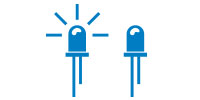 Making your in-flight crews' job easier, the battery life indicator lights on the case let you instantly know if the battery is charged.
---
---
---
Interested in a demo or more info? Just tell us a little bit about yourself.
---