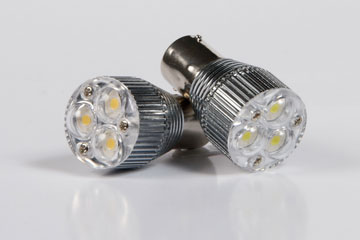 Aircraft LED Lighting
True Plug & Play Lights
Our LED lights are designed to be direct replacements for OEM filament lamps and can be used on Boeing, Airbus, and all Regional aircraft. Advanced built-in circuitry allows the LEDs to also interface with both Boeing's Bit/Byte System and Airbus' KID System.
Whereas other LED lights require replacing cabling, power supplies, housing, circuitry, etc., our lights plug directly into the existing housing saving you significant upfront retrofit costs.
Some of the advantages of digEcor's LED lighting include:
LED lamps come in different color temperatures for a softer or a whiter light
LED lamps use 85-97% less power than filament lamps
LED bulbs produce 50-75% less heat than standard filament bulbs
More than 10 times the useful life of a filament bulb
Less power consumption saves fuel for every flight hour
True Plug & Play reduces installation and hardware costs
digEcor's LED product line includes FAA certified:
Cabin Reading Lights
Indicator Lights
Cabin Ceiling and Sidewall Lights
If you have another LED light need, simply contact us today by filling out the form below!